Reliable, innovative
craftsmanship in all markets
Based in Mechelen, Belgium, HTMS manufactures elastic or resilient metal seals, and is active in markets throughout Europe and the world.
Our metal seals are used in a wide range of applications, and are suitable for dealing with both internal and external pressures. The equipment they are used in includes both cryogenic and high temperature applications. HTMS' seals can withstand a very wide range of pressures, from ultra-high vacuum up to +500 MPa. They can be custom-made for use in nuclear and corrosive environments, and are well-suited to the ultra-clean environments required in many modern industries. Whatever the requirement, HTMS can manufacture seals in any desired shape.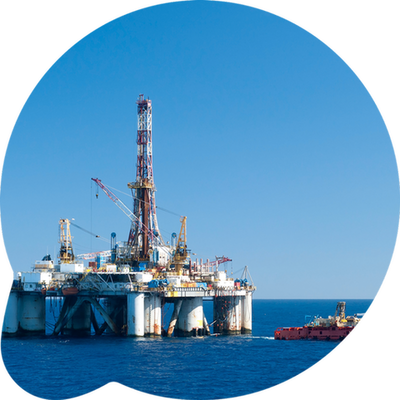 Htms' seals used for offshore applications
Expertise and areas of application
Some of the fields in which HTMS' seals are used today include the aerospace industry, where they are essential components in satellite technology, missile engines and in control valves. The offshore industries use them in their high-pressure connectors, drilling equipment and to seal off corrosive and other materials. HTMS is also familiar with a range of products in the nuclear and conventional power generation industry, along with applications in scientific research and the liquefaction of gases. These are industries where our innovative products are at their best.
1 Vulcain engine
2 Power generation
3 Sealing, a piece of art
4 Petrochemical and chemical plant
5 Satellite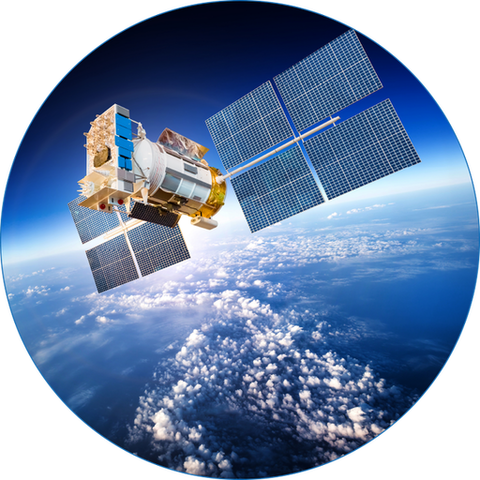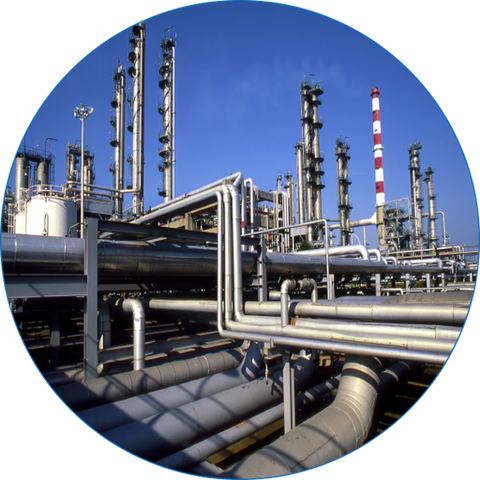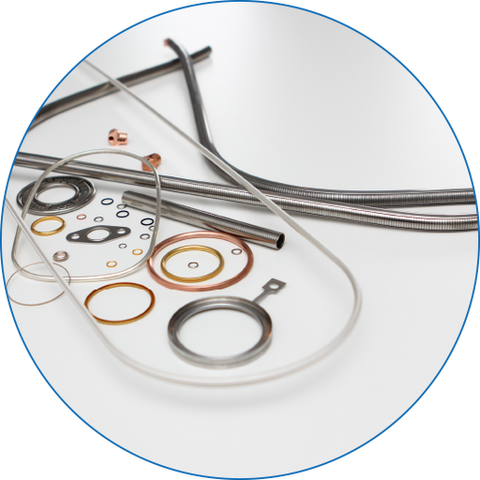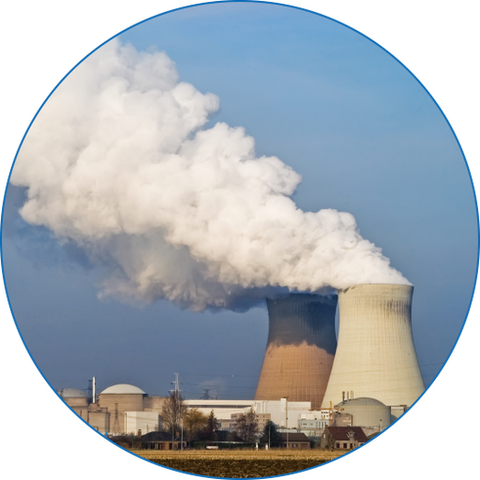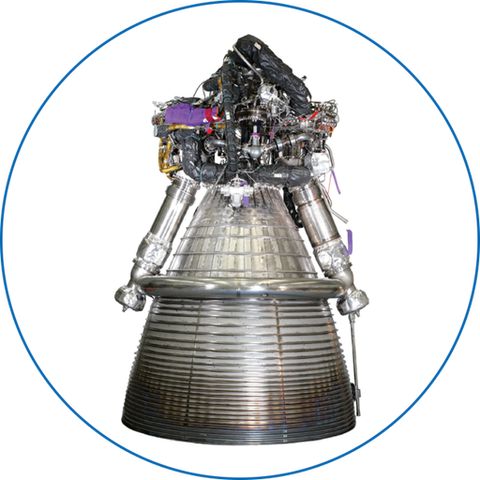 Full control over all
the processes involved
HTMS offers a full circle of services, ranging from research and design through to production and support.
HTMS is an ISO 9001, ISO 14001 and EN 9100 certified company. In order to receive this certification, all the base materials which are bought in comply with AMS standards. Products are required to be fully traceable and must also have 3.1 certificates.
All High Tech Metal Seals products are entirely manufactured in-house. Depending on the application the base materials used include Inconel 718, Inconel 750, stainless steel and other high temperature alloys. 100 % in-house manufacturing results in a minimum of delay.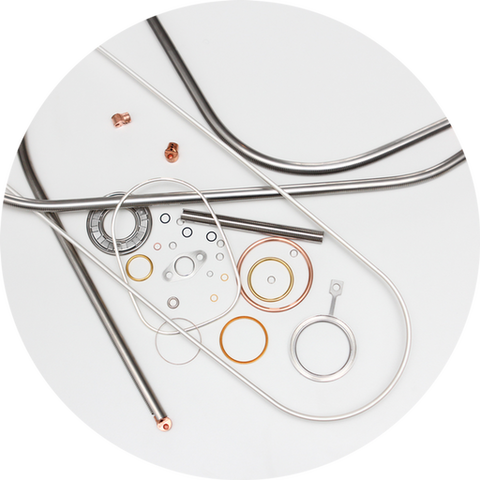 We constantly work to troubleshoot and analyse seal performance with the aid of our comprehensive test facilities. We examine how different metal seals function and what might cause them to leak, by carrying out thorough analysis of any seals returned to us. We closely examine all the external conditions which may affect the seal's performance, and not just the seal itself.
The HTMS engineering department possesses the abilities and means to develop 'new' seals to meet a customer's needs, working closely with him in order to deliver an optimum product. The company also manufactures customised seals according to any highly specific requirements customers may demand, such as linear loads, elastic recovery and all other important parameters necessary in providing the best sealing solution.
1 Plating
2 Defining seal performance
3 Hardness testing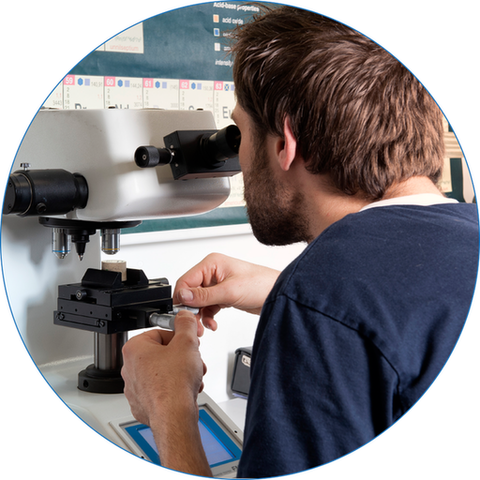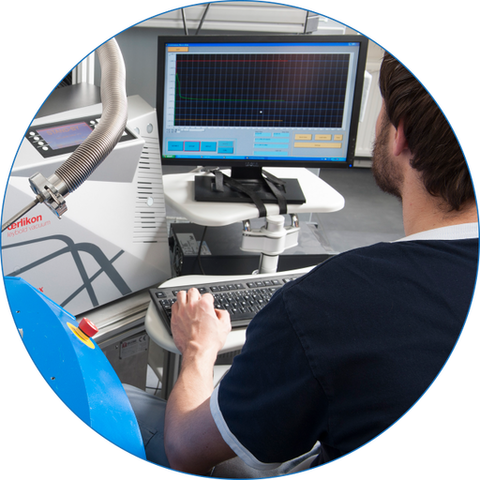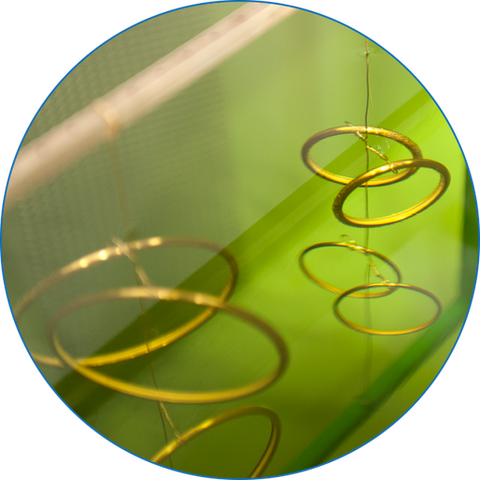 Flexibility and speed
of service
At HTMS, we do our own research, design and development. Consequently, flexibility and a short response time are two of our assets. Because we understand that every customer is different, we offer customised solutions. Delays are minimal, and that is because we have full control over the whole production process.
One of HTMS's strengths is our willingness to work with our customers to develop ideas they or we may have. In this way, we can design and develop seals which are made to precise specifications, and come up with unique seal arrangements to meet our customers' exact needs.
1 Seal inspection
2 Vacuum furnace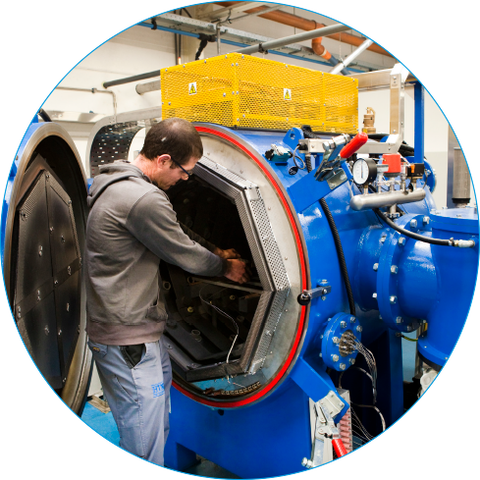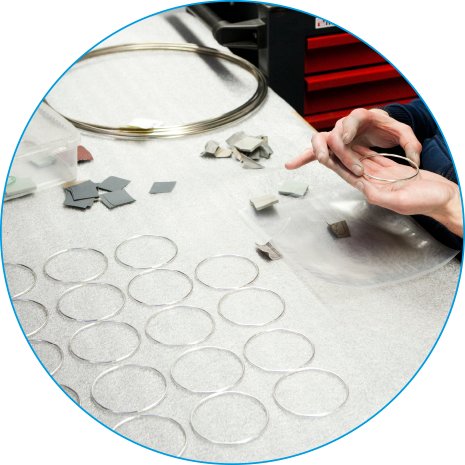 Because we are an independent organisation, we are able to make important decisions quickly and without delay. We will respond to queries from our customers as swiftly as possible, dealing with any requests quickly and efficiently: we always get straight to the point.
HTMS also works with universities to carry out FEA (Finite Element Analysis) calculations of the strength and deflections of mechanical engineering components. Together with our academic partners, we carry out research into metals and the science of metallurgy, exploring potential new scientific developments in such fields as power generation, and we pride ourselves in being in the vanguard of metallurgical innovation.