- ECONOMIC IMPACT -
Latest update: 21 October
After weeks of gradual decline, GDP estimates for many countries have levelled off.
Polls show that employment prospects have consistently improved since July.
IMF has revised its 2020 global GDP forecast to -4.4% from an estimate of -4.9% made in June.
The IMF has downgraded India's growth forecast for fiscal year ending March 2021 to -10.3% in its October forecast.
Impact of Covid-19 on employment outlook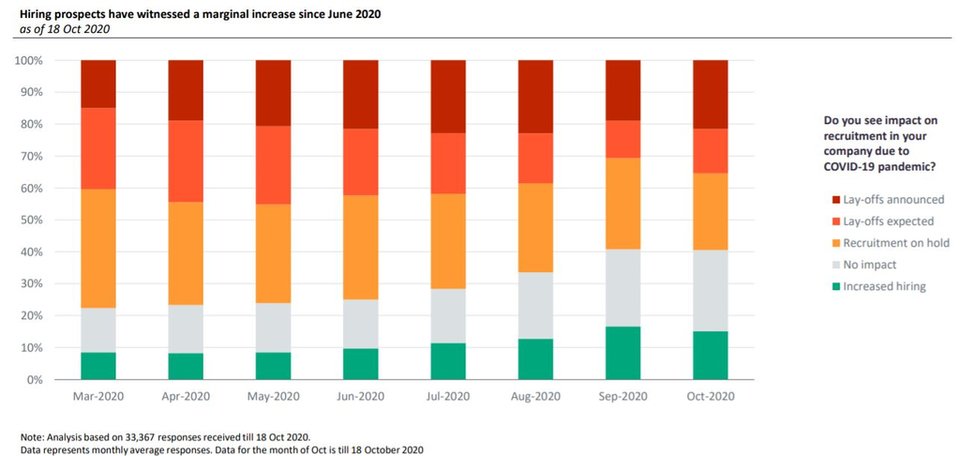 Around 620,000 US clean energy workers have lost their jobs since March.
Through June 2020, the solar industry in the US will employ 188,000 workers, rather than the 302,000 that was originally forecasted – a 38% decline.
During H1 2020, generation in Europe was 6.2% lower than H1 2019.
Renewable generation bucked the trend by growing 10.3%.

Between Jan – May 2020, US generation was 4.8% lower than the
same period in 2019. Renewable and gas both grew in this period.

Coal-fired generation is expected to suffer the maximum decline,
falling 10% in 2020. Gas-fired generation would be hit hard, declining
by about 7% for the year.
key power market developments