- ECONOMIC IMPACT -
Many economists have cut their GDP forecasts. The 2020 consensus forecast for GDP growth is currently negative and many predict a recession.
Volatility increased significantly across major markets during March and markets remain volatile despite a surge in oil prices.
The OECD's forecast for global growth in 2020, with some consensus estimates being far lower
Expected reduction in investments in the commodity-rich exporting nations, according to UNCTAD
Impact of Covid-19 on asset prices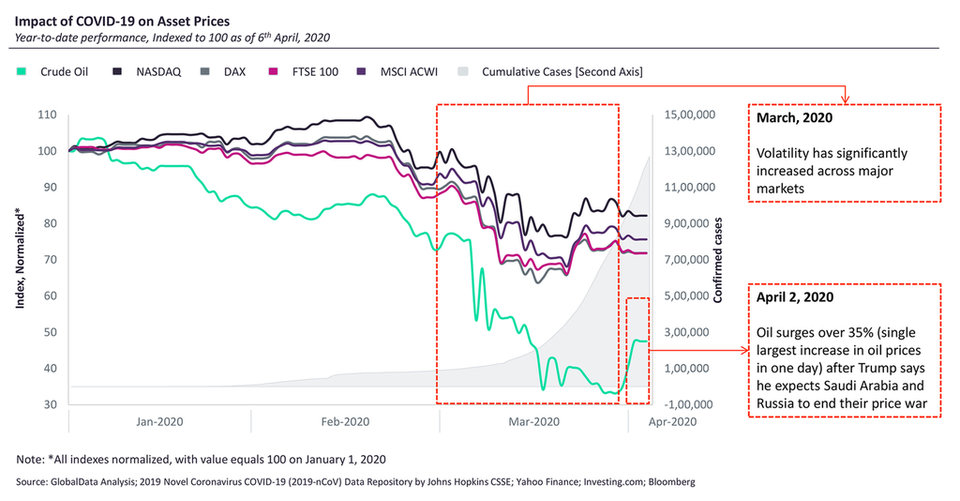 "Covid-19 is leading to the postponement of energy auctions by countries; this will have an impact on renewable energy capacity addition in these countries. However, the statement by the EU council regarding sticking to the Green Deal will be heartening for the industry."
German battery storage company Tesvolt has started production at its new gigafactory despite Covid-19 disruption.
In Spain and Italy, 12 wind energy manufacturing sites have been closed, although the rest of Europe's wind turbine factories are still operational.
German renewable energy developer PNE has said it may have to delay projects planned for 20implementation this year until next year.
impact on financing and regulation