Tallman
Equipment Company
/ Columbus, Indiana – july 11th, 2019 /
Vecom are specialists in metal surface treatment. Offering a range of treatments such as chemical pickling, passivation, electropolishing and mechanical polishing of stainless steel, more recently, they have introduced the SUBLIMOTION-process®; a wet-blasting operation that improves the topography of the steel leaving a smooth and hydrophobic surface. When the work is too large to transport, or is a fixed installation, Vecom will travel worldwide to carry out the pre-commissioning chemical cleaning of pipework, boilers and other large systems.

With 16 locations in Holland, Belgium, Germany and the UK, they have witnessed first-hand the gradual shift in emphasis towards quality and the need to specialise in order to meet the job requirements.
New Website
Tallman Equipment is inviting visitors to explore their new website. The new website has been designed to offer the ultimate user-friendly experience with improved navigation and functionality.
Created with the user experience in mind, the site includes many new features to help users to quickly and easily navigate the site and find the information or lineman tool or equipment they need. New features include:
• Easy online ordering
• Intelligent search engine
• Mobile and desktop functionality
• Convenient online chat
In addition, visitors to the new site can stay informed by signing up for our e-newsletter. The newsletter will contain content such as technical tips, press releases, featured products and the latest developments at Tallman Equipment.
For more information on Tallman Equipment and to view the site, please visit tallmanequipment.com
SOCIAL MEDIA
Our online footprint now includes a presence in social media. Please check us out on Facebook, LinkedIn, Instagram, Twitter and YouTube.
DDIN Stringing Blocks
As the exclusive distributor of DDIN products, we provide light-weight, rugged and extremely reliable stringing blocks for both purchase and rental.
We stock standard, wide throat, and grounded stringing blocks. Constructed of an aluminum alloy, each block features urethane lined sheaves to prevent damage to the conductor and anti-friction bearings packed in synthetic grease to keep them running smoothly in extreme temperatures. A lifting bar in the center and another at the bottom of the frame allow for a line to be secured to the block when pulling around a corner.
In addition to our standard transmission blocks our inventory includes 16" to 42" wide throat and grounded helicopter blocks. Ideal for stringing multiple sizes of single overhead conductors where the pilot line will be flown in. One of the unique features these blocks have is the exclusive "Snap Lock" fold away helicopter arm, which eliminates the need for removing pins to deploy or retract the fly arm. Combined with a 12,000 lbs. working load, spring loaded side gate and synthetically lubricated shielded bearings, these helicopter blocks ensure smooth and consistent operation even in the toughest of environments.
Lifting made easy
Tallman Equipment is a proud partner with Samson Rope, which combines two names in our industry that you know you can trust. With our large inventory of industry specific rope, we have the capability to meet all of your lifting and rigging needs.
The options are endless as we lead the industry in developing and manufacturing transformer slings. Whatever your need may be, our trained and certified Master Splicer can build custom rope assemblies for unique applications, along with winch lines for buckets, diggers, bumper winches and high strength tow ropes. We also offer rope testing in our computer controlled 225,000 lb. test bed.
Tallman presents our customers with the peace of mind that every rope product's Working Load Limit is calculated with a 5:1 safety factor and certified before it leaves our warehouse.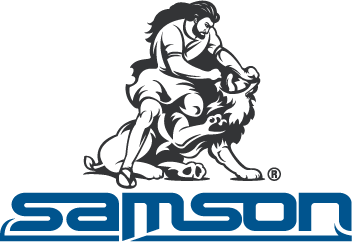 COMPRESSION DIES
Whether your need is permanent or temporary, we stock a large inventory of die sets starting with 6-ton dies through 100-ton dies. Tallman die sets are available from variety of manufacturers for sale and for rent
If you need help in determining exactly what type of die you need, our expert staff is on hand to guide you toward the best product to get your job done. Let Tallman be your 'die-guys.'
TRADE IN PROGRAM
Bring us your old blocks from any manufacturer in any condition and you'll receive a discount toward new DDIN blocks from Tallman Equipment. For a limited time, trade in your worn blocks to save big on long-lasting equipment. DDIN stringing blocks set the standard for quality and durability, made from cast aluminum and features urethane lining and stronger bearings. For more information call us any time.
TOOL RENTAL
We rent the tools most commonly used in the construction and maintenance of electrical transmission and distribution systems. This list is just some of the items we rent:
• Stringing Blocks & Attachments
• Grounded Stringing Blocks
• Helicopter Stringing Blocks
• Fiberglass Hot Arms
• Milled & Range Grips
• Pocketbook Grips
• Chain Hoists
• Portable Capstan Hoists
• Compression Tools
• Dies
• High Pressure Hydraulic Pumps
• Low Pressure Hydraulic Power Units
• Cutting Tools
• Snatch Blocks
• Impact Wrenches
• Dynamometers
• Magnetic Drill Press
• Battery Tools
• Groundsets & Jumpersets
• Ground Rod Driver
• Hydraulic Pole Puller
• Traveling Grounds
• Meters
• Poleboss Stringing System
• Cable Lasher
• Platforms & Hook Ladders
• Ground Truck Mats
• Hydraulic Intensifier
contact information
Tallman Equipment Co., Inc.,
6440 South International Drive, Columbus, IN 47201
Toll-Free (US) 877.860.5666
International 630.860.5666
Spanish 630 694 5953
Website tallmanequipment.com