Is the UK's new wind a breath of fresh air, or the same old hot air?
A new deal between the UK Government and the wind industry sets out to ensure that 30% of the country's electricity will come from wind power by 2030 – but will it be enough and why does it only cover offshore?

Julian Turner

finds out.
IN MARCH, THE GOVERNMENT ANNOUNCED A DEAL WITH THE WIND INDUSTRY THAT WILL ENSURE 30% OF THE UK'S ELECTRICITY COMES FROM OFFSHORE WIND BY 2030, PART OF ITS COMMITMENT TO GENERATING THE MAJORITY OF POWER FROM LOW-CARBON SOURCES – OFFSHORE WIND, NUCLEAR, AND GAS POWER STATIONS – BY THAT SAME YEAR.
On the whole, environmentalists welcomed the pledge to expand renewable generation – offshore wind is set to account for more than 10% of the UK's power needs by 2020, up from just 6.2% in 2017 – which they say is a crucial for the UK's ambitions to achieve a net zero target by 2050.
However, some have queried why onshore wind – according to RenewableUK, the cheapest source of new power for UK billpayers and one that is supported by more than three quarters of the public – has largely been left out of the equation, particularly at a time when plans to expand nuclear are in doubt. The UK is at risk of ending up with just one new nuclear station, Hinkley Point C, instead of the planned six.
"The short answer is politics," says Professor Jim Watson, director of the UK Energy Research Centre (UKERC). "The Conservative Party had a manifesto commitment to withdraw support from onshore wind. That has meant that the financial incentives available to other technologies have not been available to onshore wind since 2017. Although onshore wind costs are low, developers still need the certainty of a long-term contract in order to reduce risks sufficiently.

"I personally hope that future governments will restore a financial incentive for onshore wind, since this will help to minimise the costs of meeting our climate targets."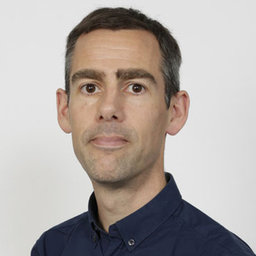 Jim Watson, director of the UK Energy Research Centre

/ The important advantage of onshore wind is that it is now the cheapest form of low carbon generation /
Policy issues: onshore wind still out of favour in Westminster
Watson is referring to the decision by the UK Government made good on a commitment outlined in its 2015 election manifesto to close the Renewables Obligations scheme – one of the main support mechanisms for large-scale renewable electricity projects in the UK – to new onshore wind projects.
It also barred onshore wind projects from competing in the Contracts for Difference (CfD) scheme, which employs competitive price auctions to procure new renewable capacity at the lowest cost.
The full impact of both policies – which amount to a de facto ban on further onshore wind turbine construction in the UK – is only now being fully felt. Figures from RenewableUK released in January show that new onshore wind installations fell by nearly 80% in 2018 to the lowest level since 2011.
Last year, just 598MW of new onshore wind was installed, made up of 263 turbines at 54 sites, down from a record 2,666MW installed in 2017.
/ THE IMPORTANT ADVANTAGE OF ONSHORE WIND IS THAT IT IS NOW THE CHEAPEST FORM OF LOW CARBON GENERATION /
The Conservatives pledged to "halt the spread of onshore wind farms", which, they said, "often fail to gain public support", a viewpoint somewhat at odds with subsequent public consultations on the issue. In July 2018, an opinion poll by YouGov revealed that 66% of voters would support a change in policy that allowed onshore wind farms to be built in places in the UK where they have local backing.
The results appear to be backed up by government data released in April 2018 by the Department for Business, Energy & Industrial Strategy in its Energy and Climate Change Public Attitude Tracker.
"More generation capacity is required, as the Committee on Climate Change has shown in its net zero report," says Watson. "As it has also argued, the capacity of onshore wind and/or other low carbon technologies will also need to be expanded by 2030. The important advantage of onshore wind is that it is now the cheapest form of low carbon generation."
According to RenewableUK, independent figures show that government could procure new capacity for £46 per megawatt hour (MWh) – cheaper than gas, new nuclear and other renewables.
/ Research shows that the costs of integrating up to 30% of intermittent renewables will be less than £10/MWh in the UK /
Can onshore wind provide missing UK capacity?
Environmentalists believe more capacity is needed – probably as much as 45GW – if the UK is to meet its 2030 low-carbon energy targets. Does Watson concur and can onshore wind fill the gap?
"Intermittency is an important issue, but experience in the UK and other countries shows that its impacts and costs can be managed – and they are often smaller than many assume," he says. "An evidence review by UKERC concluded that the costs of integrating up to 30% of intermittent renewables will be less than £10/MWh in the UK."

So what needs to be done in terms of investment, current and planned capacity, subsidies and legislation in order to kick-start the UK onshore wind industr? Watson says providing onshore wind with a route to market through some form of long-term contract is one potential solution, with the contract set at a price level that means onshore wind is effectively 'subsidy free' over time.

/ RESEARCH SHOWS THAT THE COSTS OF INTEGRATING UP TO 30% OF INTERMITTENT RENEWABLES WILL BE LESS THAN £10/MWH IN THE UK /
Other technological solutions such as carbon capture and storage (CCS) also have a role to play.
"Investment in other technologies is also required," Watson confirms. "For example, the National Infrastructure Commission's analysis from last year showed that a high renewables scenario including wind, PV and biomass would be a similar cost to a high nuclear scenario.
"At the same time, there is a very strong reason to invest in CCS. This is not necessarily for the power sector, although it could play an important role there. It is because CCS is likely to be essential for achieving net zero by enabling 'negative emissions' and by helping to decarbonise other sectors such as heat and industry."
Building for the future: onshore wind and UK clean energy targets
According to RenewableUK, 4,466MW of onshore wind has already gone through the local planning process and could generate over 12 terrawatt hours (TWh) per year. Analysis by the clean energy advocate shows a gap of over 55TWh needed by 2030 – equivalent to over 15% of annual demand – due to the closure of existing nuclear plants and other ageing power stations in the 2020s.
As for gas with carbon capture, the BBC reports that there is only a single such power plant planned at commercial scale – and that is stuck in the proposal stage.
Against this backdrop, is there a chance that the effective ban on the building of new onshore wind farms will be lifted and, looking at the wider picture, are the UK's low-carbon and net-zero policies adequate as they currently stand?
"A transition to a net-zero UK economy is technically achievable," asserts Watson. "The main question is whether it can be delivered in practice. In addition to adopting a net-zero target, government will need to implement fundamental and wide-ranging policy reforms necessary to achieve this goal by 2050."