- ECONOMIC IMPACT -
Many economists have cut their GDP forecasts. The 2020 consensus forecast for GDP growth is currently negative and many predict a recession.
Concern over the spread of Covid-19 is trending downwards, while business optimism is trending upwards.
The IMF predicts global growth will decline by 4.9% in 2020, down 1.9% from its April forecast.
The World Economic Forum believes de-globalisation will occur post-Covid-19. World trade is expected to contract between 13% and 32% in 2020.
Impact of Covid-19 on asset prices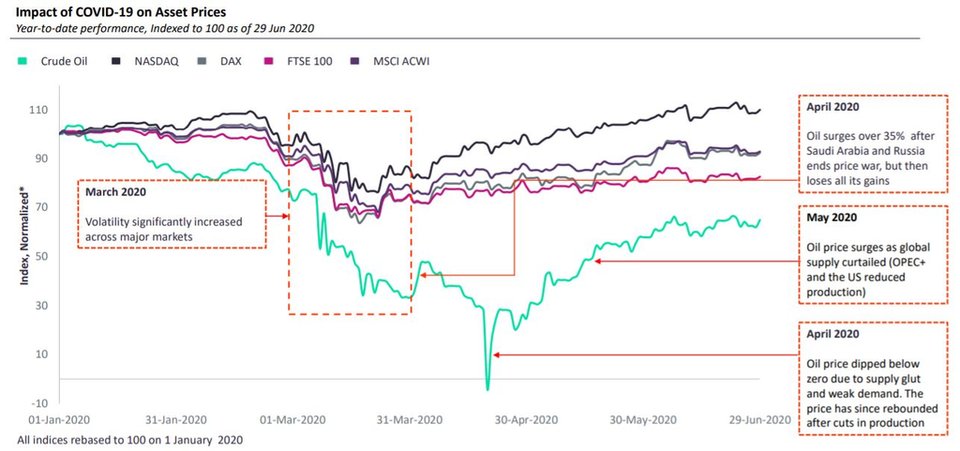 "Several under-construction projects are experiencing delays due to supply chain disruption and manpower shortage."
Global power generation was 2.6% lower in Q1 2020 than Q1 2019.
Renewables-based generation increased by 3%, mainly because of a double-digit percentage increase for wind power and a jump in solar output from new projects over the past year.
Coal-fired generation was squeezed from all sides, and output fell by 8% in Q1 2020 relative to Q1 2019.
supply chain and demand disruption