Protection package surge SG
for LID-3300 control unit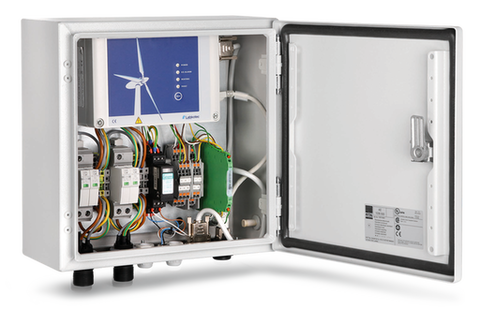 The protection package SG is a factory installed option for LID-3300 Ice Detectors. It protects the Ice Detectors against lightning and over voltage.
Dimension for enclosure
with options: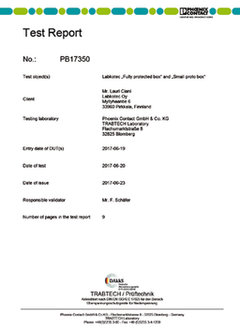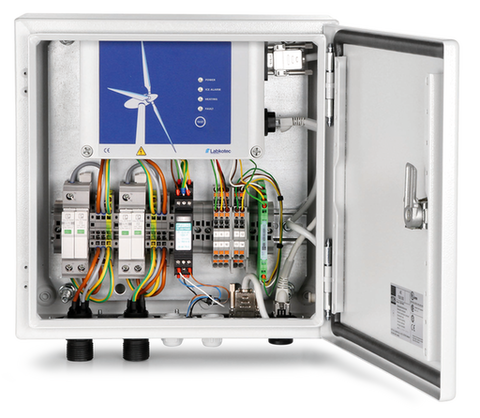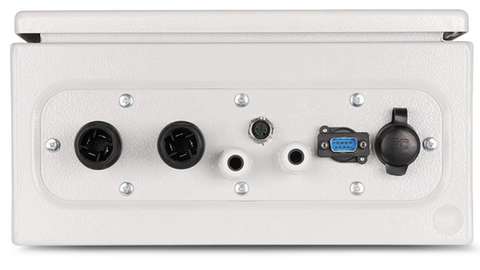 Loop-powered isolators MINI MCR-SL-2CP-I-I-SP for analog output (ice signal)
MCR passive isolator, 2-channel, for the electrical isolation of current signals without auxiliary power, with spring-cage connection.
Surge protection device PT-IQ-5-HF-12DC-PT for ice signal cable (lightning protection)
Surge protection, consisting of protective plug and base element, with integrated multi-stage status indicator on the module for five signal wires. For HF applications and tele-communications interfaces without supply voltage (up to 90 Mbps).
Type 2 surge arrester VAL-SEC-T2-1S-350-FM for power supply and heating (lightning protection)
Plug-in surge arrester, in accordance with Type 2/Class II, for 1-phase power supply networks with separate N and PE (3-conductor system: L1, N, PE), with remote indication contact.
Connector for two analog outputs
Interface converter - PSM-ME-RS232/RS232-P for RS-232 output (galvanic isolator)
Interface converter, for the isolation of RS-232 (V.24) interfaces, 4 channels, railmountable
Network isolator - FL ISOLATOR 100-RJ/RJ for Ethernet (galvanic isolator)
Passive network isolator for electrical isolation in Ethernet networks. This protects Ethernet devices from potential differences of up to 4 kV. Can be used for transmission speeds of up to 100 Mbps. Possible to connect two RJ45 plugs.