Pebbles: can peer-to-peer energy trading unlock locally produced power?
In the German mountains, Siemens and regional utility provider AUW have started trialling a peer-to-peer energy trading platform to try and establish a highly optimised and hyper local power market. Heidi Vella speaks to Stefan Jessenberger, Siemens Smart Infrastructure's innovation & partner manager for microgrids and 4D-energy systems, to find out more.
W
ildpoldsried, a picturesque municipality in Bavaria Germany, is renowned for its achievements in renewable energy production. The region has wind turbines, roof-top solar, hydropower, and biogas plants that generate eight times more energy than the 2,600 residents require. The excess is sent to the grid.
The forward-thinking municipality is now the setting for a new peer-to-peer energy trading platform developed by Siemens and its partners AÜW, the local grid operator, AllgäuNetz, Kempten University of Applied Sciences, and the Fraunhofer Institute for Applied Information Technology. Named Pebbles, and launched in October, the purpose of the platform is to optimise local trading and consumption of all the decentralised energy sources.
Heidi Vella: How did the Pebbles project get started?
Stephan Jessenberger: The project follows on from two others we did previously in Wildpoldsried, one in 2010 and another in 2014. By the end of the last project, we knew how to do energy trading, how to connect the participants, and how to enable them to trade energy.
The other research we did was about microgrid resilience. Because there are a lot of different renewables, the natural next step was to look at how to integrate the distributed energies into a market. Not a normal market, but a future market with local energy trading.
How does the Pebbles platform Siemens has created actually work?
Essentially it matchmakes between the different participants in an innovative way. It's unique in that it brings together not only those who generate energy and consume energy, but also the grid operator, taking grid constraints into account while doing the matchmaking between two participants. It is optimised matchmaking to avoid grid congestions and increase the overall efficiency of the existing grid. It's automated end-to-end.
When deploying more and more renewables, it often creates more congestion. To avoid that and the need for large grid extensions, we want to use digital technologies and platforms to better bring generation and consumption together, anticipating the status of the grid.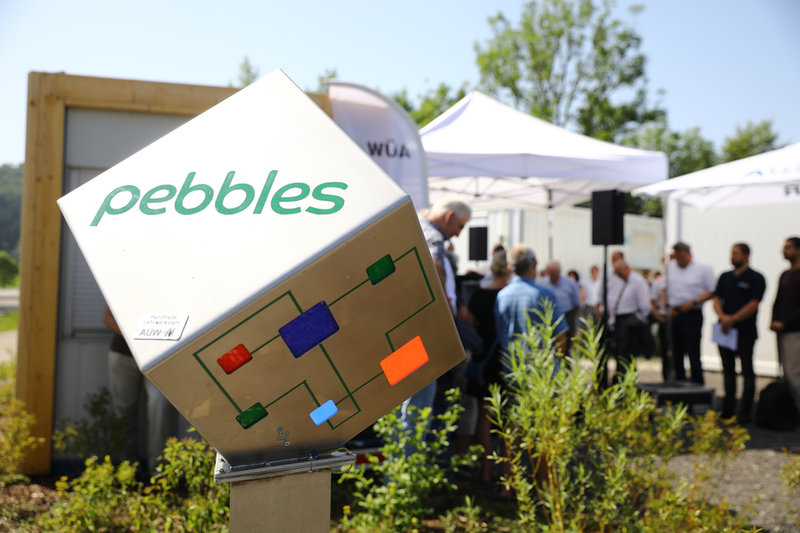 How is this system different from a microgrid?
We define a microgrid as a system that can operate at least partly in off-grid mode. For example, if there is a power outage of the overlaying grid, a microgrid will still operate. For the Pebbles project, the off-grid operation is not a focus. It's about how to integrate a larger number of participants in a wider area, so potentially the area of the whole distribution grid operator, into the market.

The user app was planned to launch in October, how is it going?
We had the inauguration in October but due to Covid-19 we have been unable to train the users or to roll out the app. This is still pending, unfortunately. We need to explain and install it on the iPad or iPhone as it's not yet in the Apple store because it's in the development stage. The platform itself is working, but the users do not have the app.
When it is launched, each participant can use the app to configure their personal preferences. For example, they might want to sell energy at €0.25 per kilowatt hour and a consumer can decide what type of energy, at which prices, they are willing to buy. The consumer may decide to buy local green energy. The platform will take these preferences into account, as well as forecast energy generation and consumption and grid utilisation.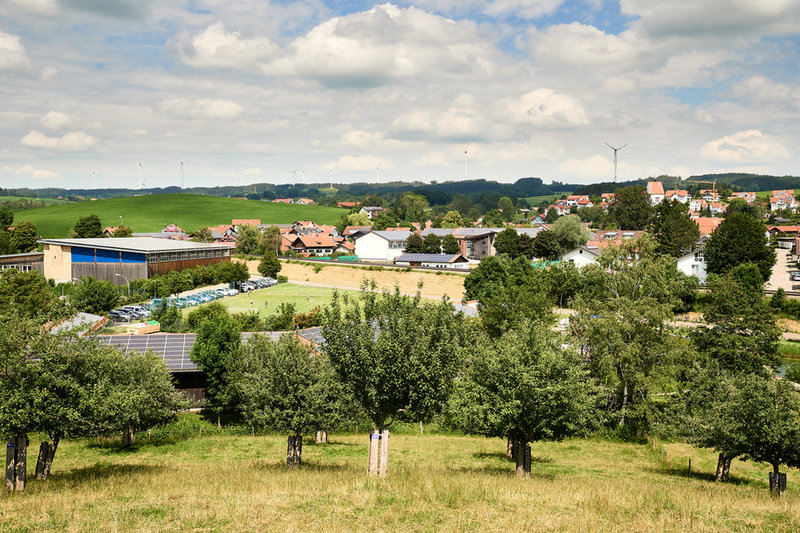 How do you incentivise people to get involved?
There is one incentive we can leverage, which is tax exemptions. In Germany, if energy traders are within close proximity, under 4.5km in distance, then consumers can save €0.02 per kilowatt hour on their energy.
However, because this is a research project and we need to show there are more incentives from a macroeconomic point of view, we also do simulations with flexible grid fees. So, if energy is used within a certain time frame where there is low utilisation of the cost of the grid, then grid fees are reduced. This is not currently within the regulatory framework in Germany but it is something we propose to the regulators for the future, to make use of a trading platform and a mechanism that will increase the overall efficiency of the energy system.
What have been the most challenging aspects of the project?
To figure out how to build a network model and a matchmaking algorithm that reflects the network in the best possible way to incentivise end users to consume and to produce in a grid-friendly manner. And also, to differentiate between the different deliveries and to split up the bill for the end user.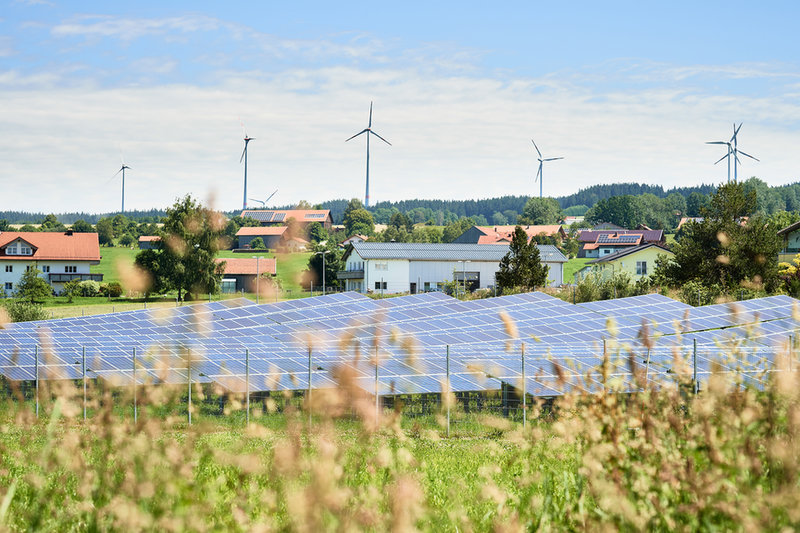 There are also electric vehicles stations in Wildpoldsried, are you considering incorporating vehicle-to-grid technology?
This is definitely something we have in mind. Not for the project itself, because setting up the platform is already quite challenging, but in future charging stations and the vehicle-to-grid concept could be integrated as another participant.
What is Siemens' long-term goal with this project?
It's two-fold. We want to show policymakers and the regulators that there is a benefit to such a system; they'd save flexible grid fees, differentiated grid fees, local grid fees, transmission grid fees, and so on. The project helps to convince policymakers and regulators to implement such cheap schemes to make use of technology to avoid grid extensions at large scale.

Grid extensions cannot be avoided everywhere, that's clear, but at least in a certain percentage, it can be avoided and with the help of digital technologies that can provide a benefit for the whole of society because energy costs will stay low.
Also, this platform helps integrate renewables because, with the help of batteries, there could also be more flexibility and this could be supported by price signals from the trading platform to incentivise the usage of the battery to facilitate a better, more efficient utilisation.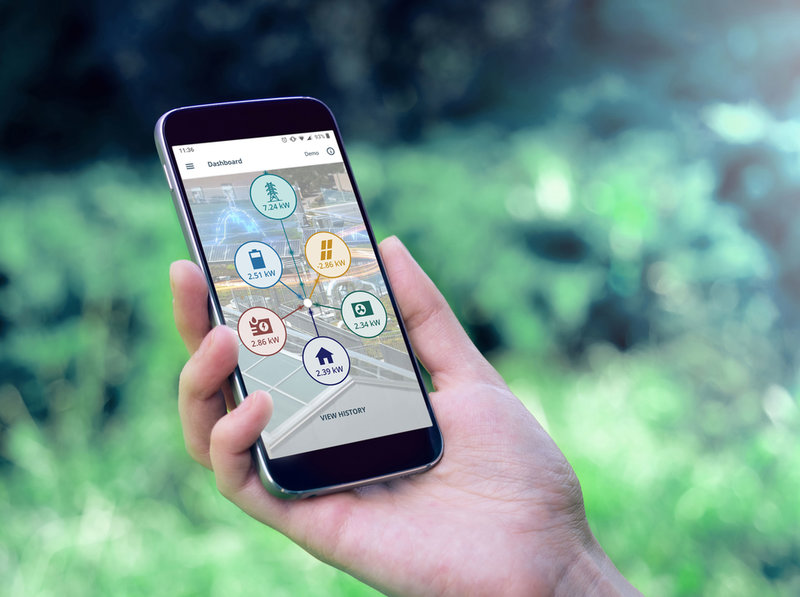 Credit: AÜW (Allgäuer Überlandwerk GmbH)
How large could the platform scale to be?
There should be no real limitation, it could include hundreds and thousands of users. It could be used for larger cities, to bring cities together with surrounding rural areas. It's all about computing power for the algorithms and taking into consideration grid constraints. What's required, however, is the regulatory environment.
What do you need from the regulator?
To introduce variable grid fees and the ability to exchange data between the grid operator and either a retailer or an independent system operator that would operate the trading platform. Because you would need the grid operators' data to optimise the matchmaking and this has to be allowed. This would be completely different to how we do energy trading so far.
In Europe, we have this copper plate approach where you can trade energy without having any physical boundary conditions during the trading. This is done with scheduling to plan for potential network congestion. So, Pebbles contradicts the way energy is being traded in Europe today.
Main image: Stefan Jessenberger, innovation & partner manager for microgrids and 4D-energy systems at Siemens Smart Infrastructure. Credit: Siemens