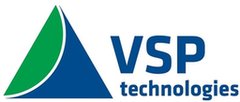 Power Generation is an industry unlike any other.
Intricacies such as extremely high pressures and temperatures, frequent load cycling of units and run-time reliability and efficiency make its fluid-sealing processes critical.
Our unique staff of fluid sealing specialists, engineers and support service technicians have experience in all aspects of Power Generation—that's why nuclear, fossil, hydro and renewable power generation sites greatly benefit from their alliances with us.
• Maintenance and engineering training to better understand assembly and component interaction within bolted flanged connections.
• Technical and product support during outages, ensuring that optimum value and performance fluid-sealing components are selected, supplied and correctly installed.
• Short lead time engineering, fabrication and supply of OEM parts; like-in-kind (identical) replacement or client-approved upgrade of materials/designs.
• Comprehensive review and update of piping and equipment gasket and bolting specifications and standards, material consolidation and effective product selection tools and guidance.
• Unique product and assembly solutions for processes and equipment specific to Power Generation sites.
• Technical support and expertise for site OEMs/contractors to support material/design improvements.
Support teams from VSP Technologies provide services such as:
• Trouble-shooting and analysis of problematic flanges and pressure containing equipment, including:
• Turbine cross over piping
• Main steam flanges
• High pressure point heaters
• Hydrogen coolers
• Steam generator and MSR manways
Featured Product: AB-326 Spiral Wound Gasket
Proprietary spiral wound gasket design that eliminates radial buckling and eliminates need for expensive inner ring while allowing for full gasket compression."