How a unified connectivity management solution benefits your business
Low-touch mana gement of smarter meter lifecycle, tariff paths and connectivity profile swapping.
Ability to embed connectivity functions into in-house corporate and third-party systems.
Deep connectivity insights such as usage by IP addresses, protocol, inbound outbound traffic on a single device, group or across your entire subscription base.
Granular billing insights
Full breakdowns on per-subscriber level billing and detailed tariff/rate plan information.
eSIM connectivity profile management and GSMA eUICC compliance.
Cost reduction due to elimination of multi-platform connectivity management, multiple systems, contracts, and processes.
Arm Pelion Connectivity Management
Your entire smart meter deployment at a glan ce
Quickly identify how many devices are delivering readings and spot any sp ikes or anomalies.
Selectively enable or hide any features and services for each user, and add or remove permissions to view specific devices and groups.
Extensive help documentation
For both the technology savvy and the novice.
Available immediately within the platform UI, restful API or downloadable excel reports.
Set up status notifications to stay ahead of the curve.
Add tags, nicknames and device ID's to align Pelion navigation and reporting to more familiar metrics.
Find out how to future proof deployed meters by ensuring they can switch network operator profile in.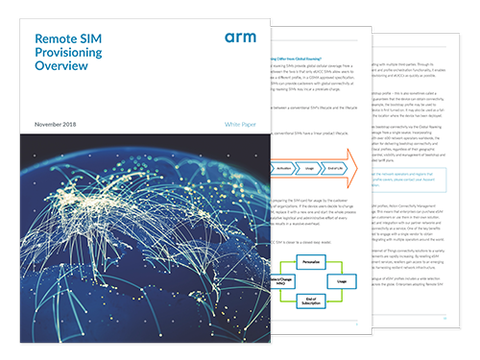 Learn how the UK's fastest growing utility company, with more than 1 million customers, was able to improve operational efficiencies and reduce costs.