Paris proof: examining the UK Green Building Council's energy targets
Improving the environmental efficiency of buildings could be a key contributor to the clean energy transition, and the UK Green Building Council has released a framework to shape the future of the country's construction sector.

JP Casey

finds out how these 'Paris proof' targets could help the UK make or break its 2050 climate goals.
While the energy transition is often discussed in dramatic terms – from shutting down fossil fuel stations to investing in large-scale renewables – it is small changes like improving efficiency that could make or break the Paris targets. As recently as 2014, buildings contributed to over one-third of the UK's greenhouse gas emissions, according to the country's Committee on Climate Change, and government figures suggest that residential emissions have actually increased recently, from 6.41 million tonnes of carbon dioxide equivalent in 2017 to 65.9 the following year.
Wth this in mind, the UK Green Building Council (UKGBC) has released a framework definition for "net zero carbon buildings", a series of targets for new and existing buildings to improve their energy efficiency, to ensure the UK can meet its emissions targets ahead of the 2050 Paris climate goals. This framework is a broad and versatile set of recommendations that the council plans to roll out to a number of sectors one by one, beginning with commercial offices.
Using a concept dubbed 'Paris proof' by the Dutch Green Building Council, this newer framework sets out recommendations for existing commercial offices to improve their energy efficiency, and their tenants to cut down on wasteful electricity usage, alongside suggestions for firms involved in the construction of new offices, to improve environmental performance across the office sector.
/ Engaging tenants is crucial to ensuring that the loads from all the tenant use is reduced. /
paris proof targets
"The Paris Proof approach is quite an elegant way of understanding the massive amounts of energy reduction required in order to achieve our net-zero emissions target by 2050," said Karl Desai, projects manager for advancing net zero at the UKGBC. "UKGBC's net zero carbon buildings framework sets out the principles that should be followed in order for a building to demonstrate that it has achieved net zero, either in operation or construction."
The framework covers five broad topic areas: establishing the potential for net zero operations, reducing the emissions from construction, reducing the emissions from building operation, increasing the supply of renewable energy to buildings, and offsetting any remaining carbon emissions following these first four steps. These policies vary in intensity, from a sweeping call to "build nothing", reaching 100% carbon reduction potential by finding alternate solutions to high demand for buildings, to optimising building systems and management to cut down on unnecessary carbon emissions.
/ Engaging tenants is crucial to ensuring that the loads from all the tenant use is reduced. /
"Some energy efficiency measures that offices can put in place are better management systems, ensuring the building is running to its optimum performance and ensuring those facilities management teams on-site are constantly monitoring and evaluating any issues with the building," said Desai.
"The building management piece is quite important because engaging tenants is crucial to ensuring that the loads from all the tenant use is reduced, such as computer loads, or other plug loads including photocopiers, kettles and other electronic appliances you might find in an office."
These principles set 2050 as a key date for a number of targets. The UKGBC anticipates a situation where the UK's total energy demand falls in line with the country's energy supply from carbon-emitting sources, while energy supply from low-carbon sources increases. These trends are expected to overlap in 2050, where energy from high-carbon sources reaches a negligible total, and low-carbon energy equals energy demand for the first time, creating the conditions for net zero emissions in the building sector.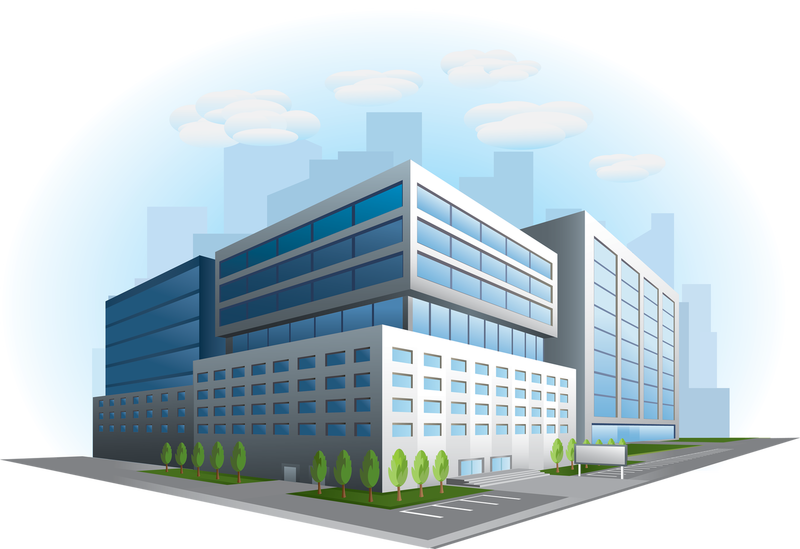 / The office sector is probably the best building sector for accessing energy data. /
A broad framework and industry-specific targets
The breadth of the UKGBC recommendations is intentional, with the council planning to use the framework as the basis for a number of industry-specific policies, beginning with the commercial office sector.
"This is the first extension to the net zero framework," said Desai. "There are going to be further developments, which will fill it out and make it more complete."
"The office sector is probably the best building sector for accessing energy data. There's a high quality of data available, a good level of benchmarking available, and that allows us to then develop pretty robust calculations; for other sectors there's just a lack of publicly available data."
Beyond this practical element, Desai highlighted a strong desire from those within the office sector to improve its environmental footprint as a key reason to begin with this industry.
/ The office sector is probably the best building sector for accessing energy data. /
"The industry was calling for the office building sector to reduce energy consumption at a faster rate than other sectors given they will be harder to decarbonise," he said. "In the office sector there's a great opportunity and a great impetus to decarbonise, so that's why they've called for quite ambitious reduction targets."
In this way, the UKGBC can use the commercial office sector as something of a benchmark to inform future policy decisions, and plans to release new frameworks for other sectors as early as 2020. With the need to improve environmental performance intensifying ahead of the 2050 Paris climate targets, considered by many a deadline to address the world's climate crisis, rapid and dynamic changes such as these are vital to ensuring the world's energy future.
Recent projects such as the Energy Company Obligation (ECO), which requires energy suppliers to promote initiatives to improve access to energy and heating for low income people, have helped set a precedent for constant reform and improvements in the building sector, and the UKGBC's work benefits from and contributes to this drive. The ECO began in 2013, and has since been amended twice as the government adopts a flexible approach to the world's changing energy climate, which constantly evolves and adapts.
/ The news is becoming more and more dire when we hear that we're reaching tipping points. /
Cross-sector collaboration
The net zero scheme is an inherently collaborative project, with Desai calling it "quite a holistic approach because we tackle not only operational carbon but also embodied carbon."
The UKGBC also called for feedback from its stakeholders following the publication of the framework for office buildings, bringing together the council and its private partners to set targets for the sector that all actors within the sector can agree on.
"A number of our stakeholders recognise that the office sector is performing quite inefficiently today, and that there is significant opportunity to decarbonise. They also recognised the high investment capacity in the office sector and that the environmental performance of tenancies is quite a competitive market to be operating in."
"We've been working in parallel with RIBA (the Royal Institute of British Architects) and LETI (the London Energy Transformation Initiative) on their work around new build targets and have aligned our targets to ensure consistency."
/ It is clear that the US pipeline of projects with secure off-take agreements is equivalent to all that Europe has installed over the past 30 years. /
The duality first established by the council's initial framework on building energy – that emissions must be cut in both the construction of new buildings, and management of existing buildings – echoes this collaborative mentality. Desai noted that the UKBGC expects 80% of the buildings currently in use to still be functional in 2050, so it is vital that actors involved in both aspects of the building sector come together to improve their energy efficiency.
These collaborative elements neatly summarise the approach to tackling the climate crisis deployed by many sectors: that this is not an issue to be exploited for personal gain or financial benefit, but a collective threat to all people that must be dealt with collectively, a shift in mentality that Desai thinks underpins the entire UKBGC project.
"The news is becoming more and more dire when we hear that we're reaching tipping points, and that we need drastic cuts in carbon emissions right now," he said. "So this is helping ride that wave, ensuring that the industry is aware of the level of reductions that are required, and hopefully this will reverberate all the way up to government and be captured within policy mechanisms as well over time."
Playing catch-up in the US
"In Europe, offshore wind has been there for a number of years, but I think in the United States we're a little bit behind that," said Karustis.

Should it be successful, Halo's approach could lead to a surge in US onshore wind, which has historically lagged behind other regions in terms of wind installation and production. Since 2016, according to the International Energy Agency, the US has installed just 22.6GW of new onshore wind capacity, compared to 30.7GW in the EU, and 50.3GW in China, struggles that Karustis hopes to address.

Last December, the Chinese Government approved a number of new offshore wind projects, totalling 13GW of production and costing around $13.3bn, as the country continues to invest in utility-scale power. Karustis hopes projects like Halo's distributed turbine can contribute to a more balanced wind sector in the US, with both large- and small-scale operations expanding renewable power.

"The large-scale wind turbines wouldn't be phased out, it's kind of an 'all of the above' thing," he said. "The large wind farms play a very important role for us in reducing the carbon footprint globally, and hopefully the micro wind market is going to augment that by producing energy where energy is being used. It's a good two-pronged approach."

This two-pronged approach also includes other renewable power sources, including solar and utility-scale wind; Halo is not trying to replace all clean energy with its turbines, but offer another option for people eager to engage in renewable power, who may have been historically sidelined due to the high costs of building utility-scale facilities or the unsuitable geographical characteristics of the places they live.

"When you look at that market we're very excited because just as megawatt-scale wind is a large market, I think distributed wind can be as big of a market or bigger over time," said Karustis.

"When you have incentives and improvements in the technology, the costs go down, so you can be more competitive and compete, and that's certainly the case with megawatt-scale wind," he continued. "Just 15/20 years ago, it wasn't competitive with natural gas [and] coal, but it is now. So those government policies have helped and they've driven the technology improvements, so it's all bundled together."